21 January - 1 February, Tour 2019
 Hear the calling in your heart! Feel welcome to join us!
Nau mai, haere mai, whakatau mai! 
Welcome, welcome, welcome!
We will travel together for 12 days though the North of the North Island of Aotearoa - New Zealand going deep into our senses, listening with all of them to be able to read the signs, that are guiding the inner shaman on the journey.
Together we are meeting the Maori Culture and the sacred land of Aotearoa.
Ojasvin and Waimaania are your guides, connecting you with the culture, the land, many Maori elders, whanau and friends.
This is a extra ordinary experience that can only happen through the connection with the people of the land!
Limited numbers! 18 participants only!
 In order to join us for this journey you are required to have attended at least one Healing Haka Seminar with us, preferably a Pou Uira Seminar, or attend an online presentation meeting with us, be able to swim and to have a certain level of fitness, be decided to engage with the whole group and face challenges together. To sign up for our seminars please visit our programme.

This is a tour is a journey of transformation!
Be aware and be prepared!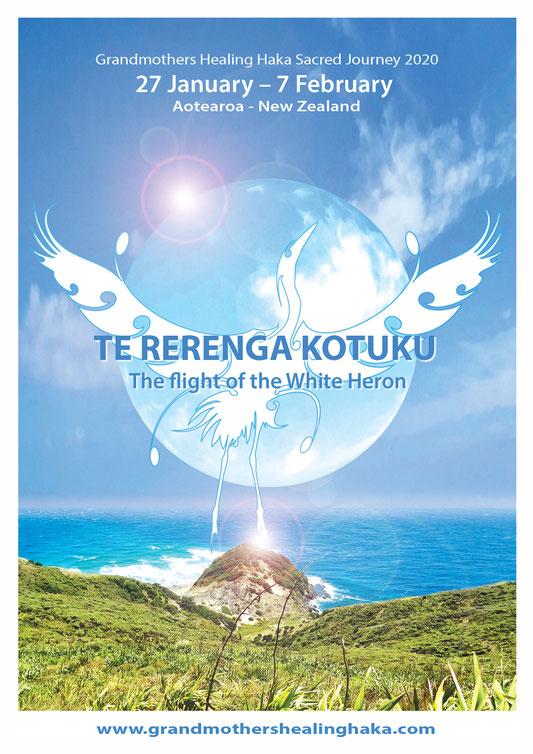 Next available Grandmothers Healing Haka Tour:
3 - 15 February 2020
TE RERENGA KOTUKU
The Flight of the White Heron
View our last tour's slide show: